Karo Agenda 2023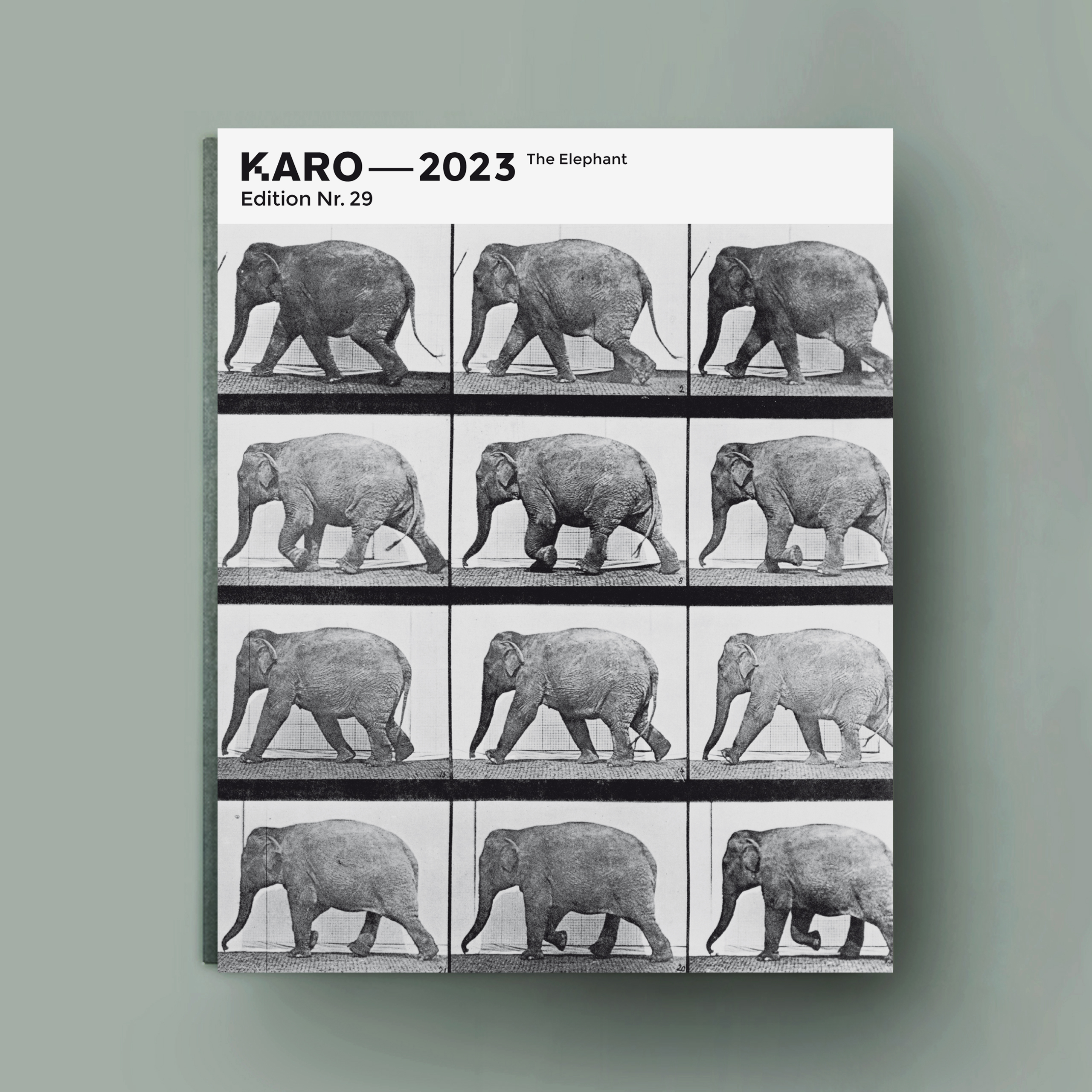 Edition Nr. 29 — The Elephant.
Ivan Andreevich Krylov (1769–1844), was a Russian poet and author who wrote innocent-sounding fables that satirized contemporary social types in the guise of beasts. In 1814, Krylov wrote a fable entitled
The Inquisitive Man
which tells of a man who goes to a museum and notices all sorts of tiny things, but fails to notice an elephant. The phrase
the elephant in the room
became proverbial, as this metaphorical expression describes perfectly when in many cases some people refuse to talk about an obvious problem.
The new diary contains epic photographs by Eadweard Muybridge and some local, modern-day elephants in the room.
With a long tradition of user-friendly diaries, we created the Karo Agenda with clean lines and generous space for entries, notes and doodling. The 2023 edition is printed on Munken Print White (90 g/m2 and 1.8 bulk) uncoated paper stock. It will be available at the end of November — either directly from us or in one of our favourite local bookshops, including the Papiermühle, Palermo, carte blanche, Bider+Tanner and Ganzoni.
Karo Agenda 2023: The Elephant. 29th Edition. 148 x 180 mm, 116 pp., hardcover with a robust, exposed, linen-covered spine and sewn binding, in English and German. CHF 44, Euro 38 plus shipping.
Agenda 2022
Home